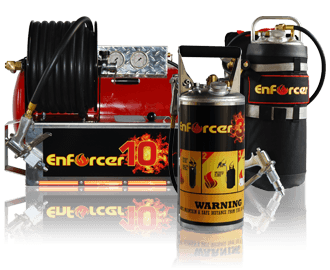 Enforcer® brand Compressed Air Foam Systems (CAFS) have passed UL 711 10-A and 60-B Fire Testing.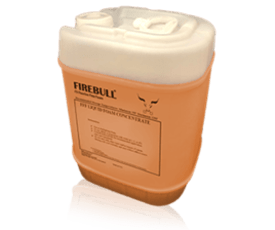 FIREBULL foam is the most complete and user friendly firefighting agent in the world.
Pre-Mix Calculator
Enforcer CAFS equipment utilize recommended mixes at 1%, 3%, and 6% by fire type. Please use the mix calculator to determine how much water and AFFF concentrate are needed per tank size. Enforcer CAF systems are available in 3, 10, 30, 60 and 200 gallon units. Enforcer recommends FIREBULL®fluorine free brand firefighting products. Use of other products will void warranty and may damage system.
Contact EnforcerOne, LLC for any questions or concerns at 678-788-8413.
Frequently Asked Questions
Q: How much FIREBULL® concentrate does an Enforcer® CAFS unit use?
A: We recommend that the unit is mixed at 3% which means 3 parts foam to 97 parts water. If using FireAde® Freeze Protected Pre-Mix you would fill the unit to full, as it is pre-mixed and not a concentrate.