Environmentally formulated FIREBULL Fluorine Free Climate Control Premix is the newest generation in low temperature fluorine free foam, or F3. FIREBULL Fluorine Free Climate Control Premix is NOT a concentrate, requires no dilution, and is formulated to prevent additional environmental hazards when applied to fire. A unique proprietary additive (not an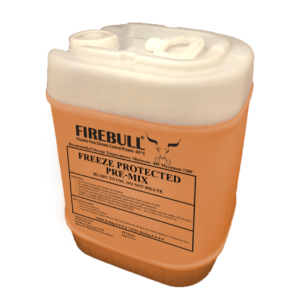 tifreeze) has been added to FIREBULL to withstand extreme low temperatures to -40°C. FIREBULL F3 products contains NO hazardous materials in the formulation. The specially formulated concentrate has a dramatically reduced viscosity compared to other low temperature concentrates. The viscosity enables FIREBULL Climate Control Premix to be used in all types of foam systems and standard foam equipment with no adverse effects. FIREBULL F3 holds third party verification of concentrate free from PFOS and other PFAS available on request.
Features
Compatible with all regular and all standard equipment
Excellent burnback protection
Rapid cooling properties
Vapor barrier properties for Oil and Gas
Applications
Hydrocarbons, Non-Polar Solvents
0.10 pgm for 10-20 minutes
Please contact Fire Service Plus® for more information.
Contact Us